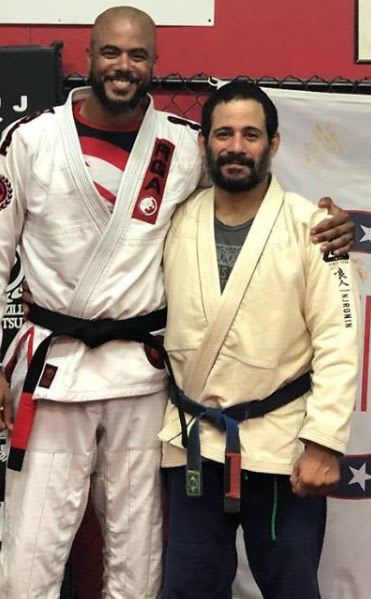 Professor Orlando Mosquea
Professor Orlando Mosquea was first introduced to Brazilian Jiu-Jitsu during training in 2003 while he was serving as an Infantry man for the United States Army. In 2008, he started training Brazilian Jiu-Jitsu in a regular basis under the Renzo Gracie Academy and he was bestowed his Black belt by Professor Jamie Cruz (3rd degree black belt), approved by the legendary Renzo Gracie.
Professor Mosquea has been competing in Brazilian jiu-jitsu for over a decade now and his most notable wins in BJJ competitions are winning the IBJJF Pan Ams Gi and No Gi division, NAGA WORLDS Gi and No Gi division, Gracie invitationals, Grapplers Quest, New York Opening, among others.
Professor Mosquea is a retired federal agent with Homeland Security and U.S. Army Veteran with over 15 years of experience and hundreds of missions completed around the world. Also, he has over 8 years of experience in teaching Brazilian jiu-jitsu in a Renzo Gracie Academy.

Professor Mosquea love sharing the knowledge he has with his students and to watch them learn and apply their skills. For him BJJ is a humbling art and a lifelong journey.