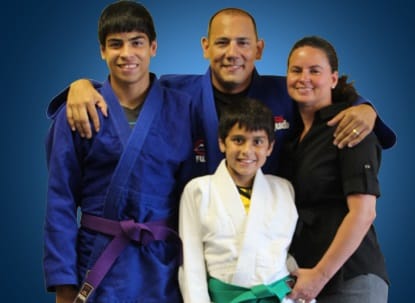 Ramon Hernandez
Sensei Ramon Hernandez has been training in the Martial Arts since September of 1994 with a concentration in Judo since January 1997. He earned his (Shodan) 1st Degree Judo Black Belt in August of 2000 under Sensei Yoshisada Yonezuka (US Olympic Head Coach 1992-Barcelona Summer Games & US Olympic Head Coach 1988-Seoul Summer Games) and then continued his training and under Sensei Athony Camal where he earned the rank of (Nidan) 2nd Degree Judo Black Belt in November 2005. In November 2011 Sensei Yonezuka promoted Ramon Hernandez to the rank of (Sandan) 3rd Degree Judo Black Belt and in June of 2016 he was again promoted to (Yodan) 4th Degree Judo Black Belt. All of his promotions have been recognized by the United States Judo Federation and the Kodokan in Japan.
In October of 2006 Sensei Ramon Hernandez founded North Jersey Judo Martial Arts Center in Pompton Plains, NJ and in 2019 he moved his training hall to Pompton Lakes, NJ where he and his family reside. At the time of this writing Sensei Ramon Hernandez has been able to help and promote 5 (Shodan) 1st Degree Black Belts through the same process he went through.
In 2010 Sensei Ramon Hernandez has been able to establish as Tournament Director the Garden State Judo Classic a yearly run tournament with competitors coming as far north as Boston and as far south as North Carolina. In March 2019 the tournament reached 382 competitors his biggest yet. For 4 years in a row he was also Tournament Director for the State Tournament of NJ the New Jersey Judo Open raising $39,000 for junior and senior competitors traveling around to various national level competitions throughout the year and he also served as 1st Vice President of Judo of NJ, Inc. for 2 terms. Sensei Ramon Hernandez is also Coach Certified by USA Judo and is Safe Sport and Concussion Certified as well.
North Jersey Judo has a team that competes in the local, regional and junior national level events throughout the U.S.