Are You Searching For A New Way To Work Out? Judo Classes Are The Answer!
Are you ready to take on a workout routine that will get you in great physical shape, sharpen your mind, help you build balance and coordination, plus give you access to an amazing community?
At North Jersey Judo, our mission is to give our Pompton Lakes -- plus our neighbors in Wayne, Riverdale, and Oakland! -- a chance to enjoy the physical and mental health benefits of Judo. Led by a 4th degree black belt and competition veteran, our Judo classes start with the fundamentals. We're proud to train individuals of all ages, backgrounds, and ability.
What are you waiting for? Visit us at North Jersey Judo or simply fill out the short form on your screen to learn more!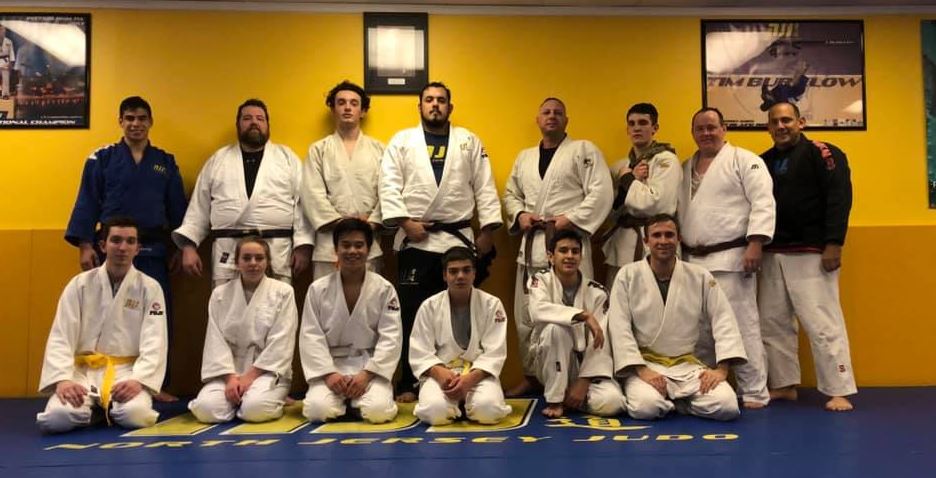 Why Are Judo Classes Right For You?
Our Judo classes can provide you with a tremendous boost in your physical health, plus help you relieve stress and anxiety! By training with us at North Jersey Judo, you'll get the chance to take on a dynamic, total-body workout that will torch calories and build lean muscle as you learn impressive sweeps and throws. It's even great for teens, starting at age 13! Our teen martial arts classes instill confidence, teach respect, and enhance self-discipline -- and our adult classes will do the same for you.
Join us in Pompton Lakes for Judo classes and grapple with:
High-energy workouts that will build muscle and burn fat
Improved balance, coordination, and body control
Effective, real-world self-defense skills
Enhanced confidence in everything you do
North Jersey Judo Will Help You Thrive
People often assume that the martial arts are all about punching, kicking, and acrobatics. Competition Judo contains zero striking. It's a focused grappling discipline featuring chokeholds, joint locks, and throws... you'll achieve greater heights of physical strength and improved discipline in no time, plus you'll relieve stress and learn exciting new skills through hands-on coaching. Our awesome community is waiting!
It's time to get a dynamic, total-body workout rooted in ancient traditions... and you can do it right here in Pompton Lakes.
Join our Judo classes and enjoy:
Boosted energy levels in day-to-day life
Improved cardiovascular health and endurance
Better focus and attention to detail
An incredibly supportive & passionate fitness community
Discover Pompton Lakes and Wayne's Ultimate Judo Classes!
We're here to help you uncover your potential -- physically and mentally. Our Judo classes are designed to challenge your body, sharpen your mind, and cultivate your spirit! Join us at North Jersey Judo and learn what all we have to offer...
... or simply fill out the short form on your screen to learn more!