Stand Tall With Judo-Based Self-Defense Classes
If the worst happens, are you prepared?
No one likes to think about the possibility of themselves or a family member being injured or having to fight to protect themselves, but the best solution is to simply be prepared. Our self-defense classes take the fundamentals of judo and use them to teach reality-based self-defense classes that will offer you peace of mind, confidence, and a great workout... all at the same time! Join us at North Jersey Judo and take on Pompton Lakes, Wayne, and Oakland's most effective self-defense system, accessible to people of any age or ability!
Just fill out the short form on your screen to learn more!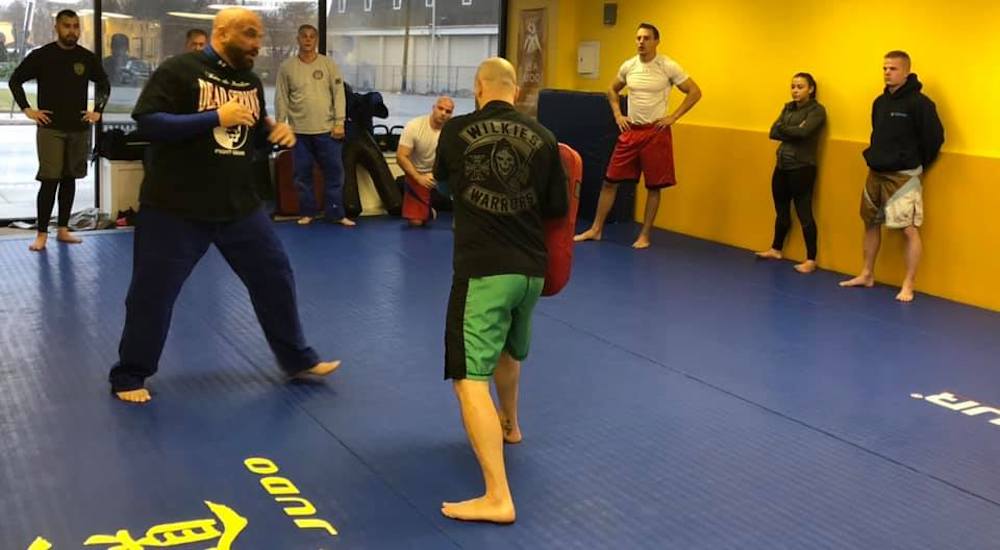 Learn Self-Defense From Certified Professionals
Our instructors are black belts who have harbored lifelong passions for the martial arts. They are prepared to teach you effective, practical self-defense skills that will you give you confidence in any situation. Although our team at North Jersey Judo hopes you'll never need to use these techniques in a real fight, isn't it better to be prepared? We're offering our Pompton Lakes, Wayne, and Oakland community a chance to learn reality-based self-defense quickly through the basics of Judo.
Join us for our next self-defense class and learn:
Grappling skills, joint locks, choke holds, and throws
The ability to subdue an opponent who is larger & stronger
How to reverse momentum if you are attacked
Techniques for identifying threatening situations
Stay Safe in Pompton Lakes, Wayne, Oakland, and Beyond Through Judo!
Our self-defense classes will help you live life with confidence knowing that you can defend yourself and the people who matter. Whether you want to protect your home here in Pompton Lakes or travel abroad, your judo skills will always be with you! Join us at North Jersey Judo and learn self-defense from certified professionals.
Just fill out the short form on your screen today to get started!